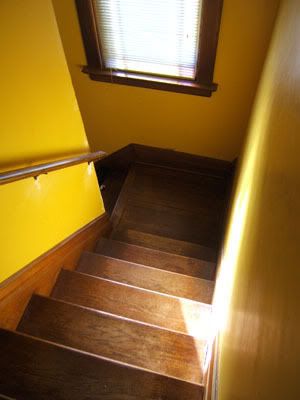 About 20 minutes ago, in an effort to go down stairs (see above) to take some pictures my mom needed, I fell down the stairs.
I stayed there for a few minutes trying to breathe and rubbing my (still) numb arm. Then I looked up and took a picture of my damn curious cat.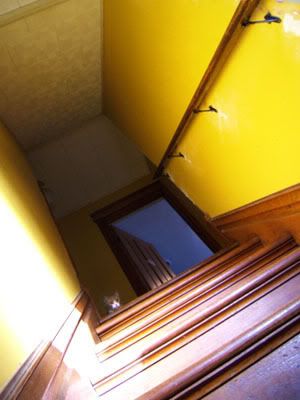 Only really interested in the noise I made and not the fact that I was crumpled at the bottom of the stairs possibly in need of medical attention. But at least she cared, my mom never came out of the kitchen.