How totally sweet are my new plant lights? I shall now have the freedom to have an indoor garden without it being in a constant state of death!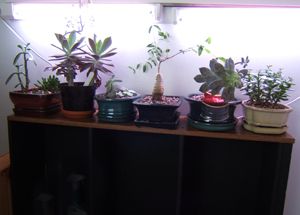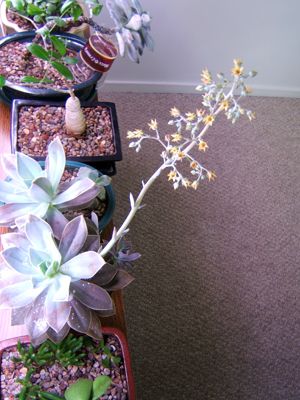 I love it. I love it. I love it. I don't care that it makes my whole apartment purple.
P.s. check out the spindley looking one held up with the Max & Ermas cup. Isn't that fashionable? I dare you to try to work that into your decor.
Also-- orchid. Not sure how I feel about this one yet.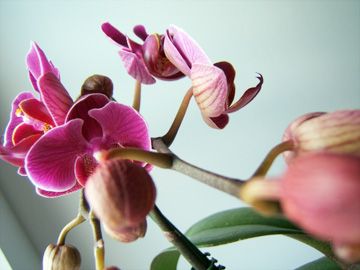 It was left at the hotel by a guest and after a few days being indoors and bumped and shuffled it needed some love. I took it home and did my research and it seems to be doing fine so far. It's just a bit too high maintenance for my life. If I'm struggling with the hardy desert plants that are supposed to survive the black thumbed people and I just killed my last betta fish, you know, the kind they give to kids because they're supposedly impossible to kill... I don't hold out a lot of hope for this guy.