I got a new car! Well, new to me. If you haven't already heard, the Mazda BUG....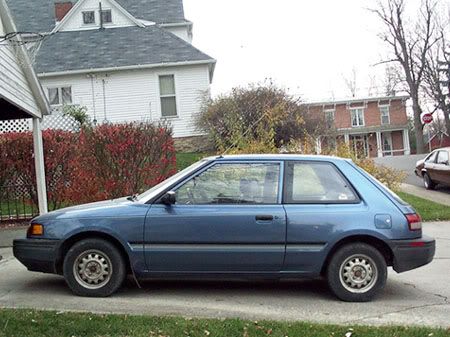 ....died on me this last Tuesday.
It taught many people to drive stick, it carried me all around since high school, and it's unreliability created many adventures. But it's time to move on. The Mazda BUG is now up for someone else to have and in it's place I've got a pretty little zippy hyundai '04. Check us out!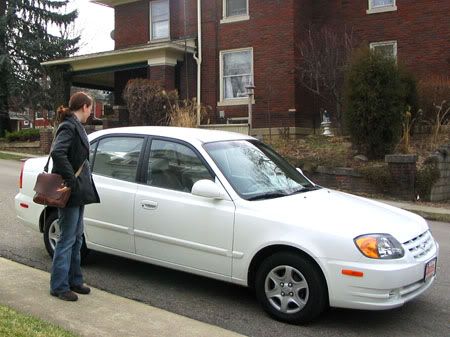 Aren't we just so cute together?
Now it needs a name.